Welcome to the Web site of the Avon Lake Boat Club
The Club is available to residents of Avon Lake, Ohio. We have approximately 120 14 ft class motor boats and 24 kayaks. The Club is very popular and therefore there is normally a 3-5 year wait list to join the Club. If you are interested in being added to the wait list, please use the "Contact Us" option on this site to provide your contact information and your choice of motor boat or kayak space (1 to a person). Please be sure to provide appropriate contact information, remembering that email and cell phone numbers frequnently change. We post a wait list on the web site and update it on occasion.


ALBC General Membership Meeting this Thursday May 28 at 7:30 PM at the Old Firehouse.
Also please note, fellow ALBC member Buck Delfs asked me to invite you all to hear US Congresswomen Mary Kaptur present a program and discussion entitled Protecting Lake Erie.
It will take place this Wednesday, May 27 at the May 27 at the Old Firehouse.
Click
here
to see a video of our 2015 Memorial Day Parade ALBC Float.
Thanks to Brad, George, Brian and Jeff for making it all happen.
Is the first of many to come?
Other Boat Club Videos on youtube:
https://www.youtube.com/my_videos?o=U
While I have your attention, please be reminded that at this time our boat should be fully season ready with motors and all equipment installed.
Your cover should be in place and properly bowed to allow water to drain properly.
As we have mentioned in previous messages, in spite of the disruptions caused by the West Creek Wall failure, we intend to function as close to normal as possible this season.
That means all rules regarding boat and cover condition and valid registration will apply.
The rules and bylaws are posted on our website for your reference.
If you have any issues complying with any of the rules or bylaws, please contact the rack committee or other officer of the Blub; otherwise, if you are in non-compliance you will be fined.
(I hate to put it this way but, YOU HAVE BEEN WARNED, NO CRYING if you are fined!!
If you don't like the rules, there are dozens of others waiting to take your place)
---
Thank you everyone for attending the Spring Social. Great snacks, food and desserts were served. Lots of great raffle prizes and awards for corn hole winners and casting contests.




The following day was Lorain County Pride Day --- and thanks to all who took the time to spruce up, align racks, and make the Club a showcase for the City. The Mayor stopped by and shared his appreciation for the Club's ongoing efforts to make the Club a showcase for our city.

---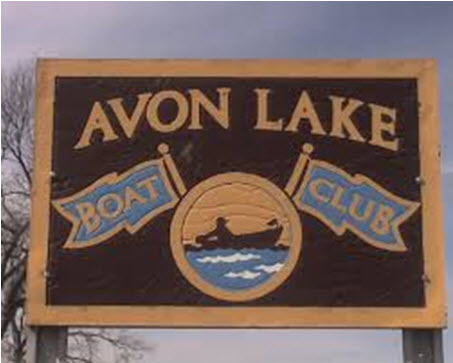 ---

Meetings: 4th thursday Jan-May, & Oct 7:30PM