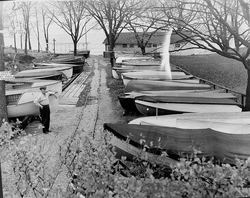 Welcome to the Web site of the Avon Lake Boat Club


Members, have you checked on your boat lately? With all the rain and wind we've been having, there are a lot of boats with water on the covers or covers in need of being tied down. Please do the rack committee and yourselves a favor and make a habit of checking on an maintaining your boat in proper order. Remember, our rules and bylaws require you to do so. If you are consistently in violation, you will have no one to blame but yourself when you receive a fine. Be a GOOD Boat Club member.





---
Members,
We are in our final preparations for the Heider Creek wall replacement.
We are moving the 13 boats on the west side to the east side next Saturday, October 14th at 9am.
As a member managed organization, we expect all members to contribute time and assistance to support the Club. If you have a boat on the west side, you need to be there to assist in moving your property, and of course, we would appreciate all the help we can get from all members.
As an added incentive, there will be a cookout and door prizes for those present to help.

If you have any questions, you can direct them to
Rack Committee
Rich Jicha
440.933.6563
ifish4carp@gmail.com
Mike Sweeney
440.930.5676
maps@wowway.com
---
Interested in joining the Avon Lake Boat Club?
We currently have several spaces available for new motor boat members. There are no available spaces for kayaks.
We no longer have a wait list, we have a new class of membership called Social member. For $100 annually the Social member establishes their membership date with the Club. Social members are entitled to participate in all Club activities including fishing derbies, clam bakes, etc., and gives the member an opportunity to meet and develop relationships with existing members. When a space becomes available, based on seniority of membership date, Social members can choose to become a Regular member. The Social membership fee of $100 for that year will then be applied as the one time (non-refundable) initiation fee to full membership.
In the summer/fall of 2017 we are expecting a 2 to 4 week period of time when we will close the Club as the City repairs the walls of the Heider Creek. Once they are complete and the rails replaced we will return to full service.
If you are interested in membership please read our rules and bylaws posted on our website to understand your agreements and obligations regarding membership and then send an email to
Joe@AvonLakeBoatClub.com
, including:
Name(s)
Address
Phone Number
Interest in Motor Boat or Kayak space
---
Check out boats and items for sale on the classifieds tab

---
---
Future state motor boat assignments (after creek wall repairs)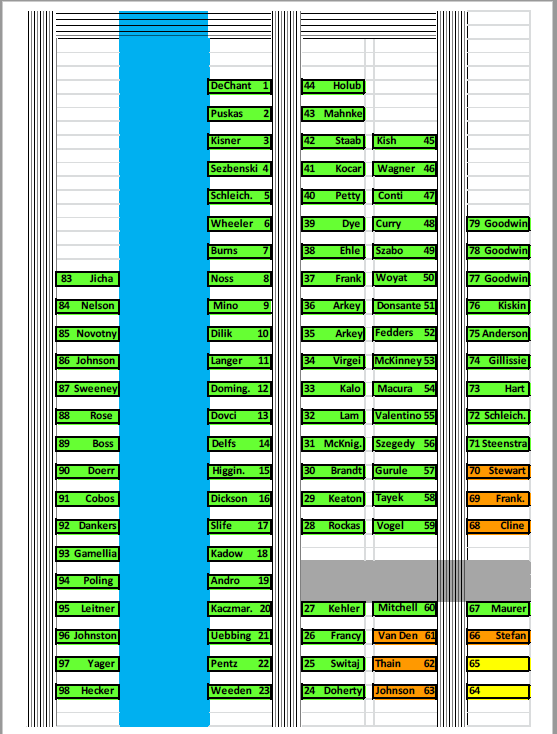 ---
Several years back the ALBC celebrated it approximate 50th Anniversary. We compiled a collection pictures and a video to commemorate the event. There are two videos with a runtime of approximately 20 minutes each. Click the links below to see them
ALBC Memories 1
http://youtu.be/VdaY6kUbSJo
ALBC Memories 2
http://youtu.be/7NcNukUqoA0
---
Meetings - 4th Thursday Jan-May & Oct
7:30 PM Old firehouse
rt 83 and lake road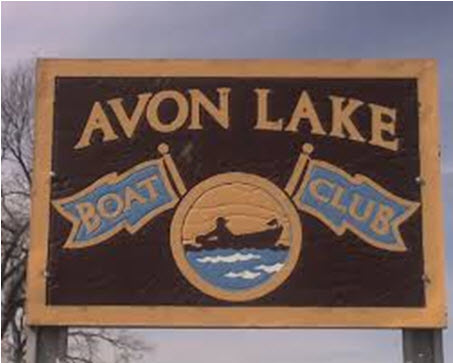 ---