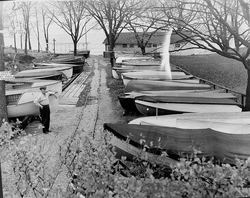 Welcome to the Web site of the Avon Lake Boat Club
The Club is open to residents of Avon Lake, Ohio. We have approximately 120 14 ft class motor boats and 24 kayaks. The Club is very popular and therefore there is normally a 3-5 year wait list to join the Club. If you are interested in being added to the wait list, please use the "Contact Us" option on this site to provide your contact information and your choice of motor boat or kayak space (1 to a person). Please be sure to provide appropriate contact information, remembering that email and cell phone numbers frequently change.


September 2016 Emergency Meeting

Hello Fellow Boat Club Members,
I am inviting you to an emergency meeting of the Avon Lake Boat Club this Thursday, September 15, 2016 at 7PM at the Old Firehouse to share with you the latest information … and threat to the Club's future existence.
You may recall that several years ago the West wall of the Heider creek collapsed and the Club lost approximately 14 rack spaces due to erosion and loss of usable footprint. Since then we have been collaborating with the City to replace the wall, including an offer to renegotiate our annual lease in order to provide ready funds for the City to subsidize the cost for them to repair their wall.
Instead, the Public Service Committee, a subset committee of City Council seems determined to find an alternate tenant with the goal of providing a revenue generating resource Vs. the existing purpose … that being a community recreational asset for the benefit of residents … many of which are long term resident retirees surviving on fixed incomes.
The Public Service Committee opened up the property for a Request for Proposal (RFP) to investigate alternative uses for the property. Of course the Boat Club submitted a proposal to essentially continue our purpose of providing a Boat Club, and we included many suggestions to partner with other Avon Lake organizations to encourage increased utilization of our lake front resources.
The Committee also received two other RFPs; one from a potential kayak rental facility, and another from a group of ambitious investors that includes a bar, restaurant, Jet Ski rental facility.
We have now reached the point where our previously amicable and open collaboration with the committee has ended. It is time for the Club, as a concentrated group of family, friends, neighbors and concerned residents combine our voting voices to let this committee and the other City Council members know that we have a strong and resolute opinion regarding our desire for the continued presence of the Avon Lake Boat Club.
Please plan to attend this important meeting to understand the facts and to help establish plans for guaranteeing our here to for long standing positive relationship with the citizens and representatives of our great Avon Lake community.
I have posted the three RFPs o the Boat Club website. Please read them and come to the meeting with to share your thoughts and opinions with the other members. We will then develop a cohesive plan to assure our precious Avon Lake Boat Club.


Request for proposal

2016 Spring Social
2016 Pride Day
---
Meetings - 4th Thursday Jan-May & Oct
7:30 PM Old firehouse
rt 83 and lake road


---
Avon Lake Boat Club 2016 Officers & Trustees
---
Meetings: 4th Thursday Jan-May, & Oct 7:30PM North Bay Room



---
2016 Dues
The refunds associated with the Launch Construction ended with the 2015 Boating Season

Club Officers have been meeting with the City regarding negotiation for lease renewal and for replacement of the West Creek wall to restore the Club to full operation. We are compelled to increase our current dues in order to meet the requirements of our future financial obligations.

During the January 2016 Avon Lake Boat Club General Meeting, a motion was raised and passed to modify the 2016 season dues as follows:

Membership - 2016 Annual Dues

Motor Boat and Kayak
$250

Retiree (Motor and Kayak)
$200

Seniority Only
$25

Dues are required to be paid before March 31st. Those not paying on time may be subject to late fee fines.
Dues can be paid during the February and March ALBC meetings, or they can be mailed to:
Avon Lake Boat Club
PO Box 17
Avon Lake, Ohio 44012



---
---
---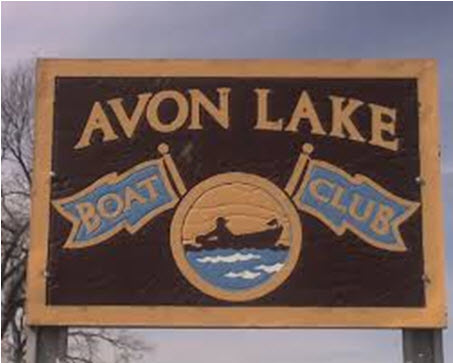 ---