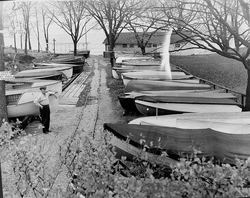 Welcome to the Web site of the Avon Lake Boat Club


---
Creek Wall Construction
As you may have noticed, there was a delay in the beginning of construction based on our original information, but now boats are beginning to be moved and the construction company is will begin any day now. We should be in good shape by the beginning of our 2018 season.
Speaking of seasons ... we did not have a quorum at our last several meetings. Had there been enough in attendance we would have proposed and voted on a change to require dues be paid by the end of February 2018. Our intention now is to proceed with doing so via a proxy vote.
Here is the proposal:
Move the annual dues deadline to all payments received by the Club by February 28 each year.
The reason for moving the deadline up is to avoid the delays we incur each year in collecting dues and validating those who are/are not returning. In the past, by the time we confirm those missing the deadlines Vs those truly not returning, we are well into the month of April, if not already into May. Then, by the time we communicate with those interested in joining, there is often a delay of several weeks to a month before they can acquire and place a boat/kayak at the Club. In the meantime, we incur negative comments that we are not properly utilizing the valuable space as intended.
By moving the dues deadline up, we will have a little more working time to assure all spaces are occupied and the facility it properly utilized for the full boating season.
Please look for a proxy vote docuent in your mail in the next few weeks. Enter your vote and return it to the Club PO Box 17. We will compile and notify you of the results.
Here's to looking forward to an exciting season of boating and kayaking from our improved facility next year!!
Joe Slife
Secretary, Avon Lake Boat Club
Joe@AvonLakeBoatClub.com
---
Interested in joining the Avon Lake Boat Club?
We currently have several spaces available for new motor boat members. There are no available spaces for kayaks.
We no longer have a wait list, we have a new class of membership called Social member. For $100 annually the Social member establishes their membership date with the Club. Social members are entitled to participate in all Club activities including fishing derbies, clam bakes, etc., and gives the member an opportunity to meet and develop relationships with existing members. When a space becomes available, based on seniority of membership date, Social members can choose to become a Regular member. The Social membership fee of $100 for that year will then be applied as the one time (non-refundable) initiation fee to full membership.
In the summer/fall of 2017 we are expecting a 2 to 4 week period of time when we will close the Club as the City repairs the walls of the Heider Creek. Once they are complete and the rails replaced we will return to full service.
If you are interested in membership please read our rules and bylaws posted on our website to understand your agreements and obligations regarding membership and then send an email to
Joe@AvonLakeBoatClub.com
, including:
Name(s)
Address
Phone Number
Interest in Motor Boat or Kayak space
---
Check out boats and items for sale on the classifieds tab

---
---
Future state motor boat assignments (after creek wall repairs)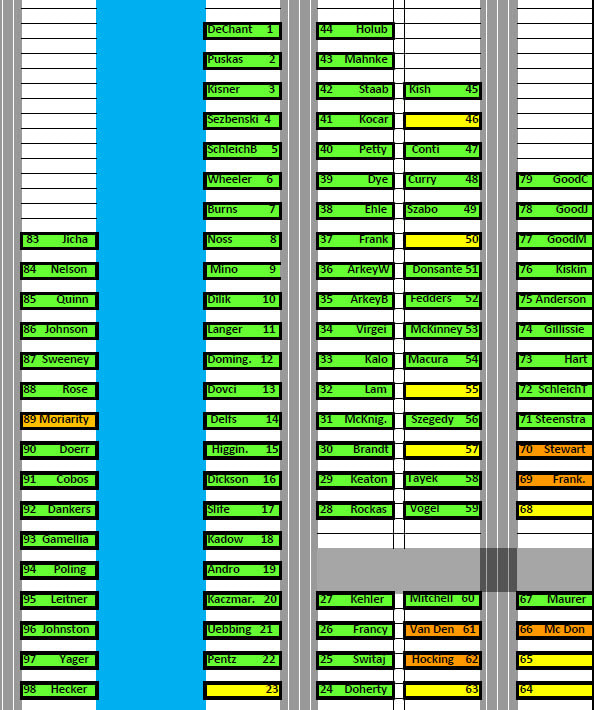 ---
Several years back the ALBC celebrated it approximate 50th Anniversary. We compiled a collection pictures and a video to commemorate the event. There are two videos with a runtime of approximately 20 minutes each. Click the links below to see them
ALBC Memories 1
http://youtu.be/VdaY6kUbSJo
ALBC Memories 2
http://youtu.be/7NcNukUqoA0
---
Meetings - 4th Thursday Jan-May & Oct
7:30 PM Old firehouse
rt 83 and lake road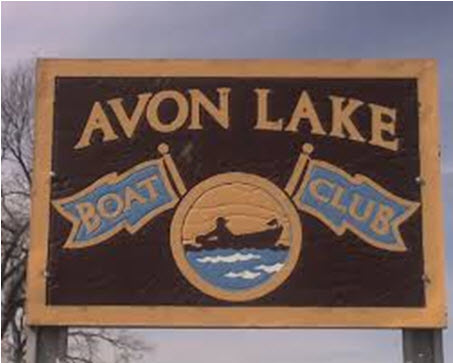 ---