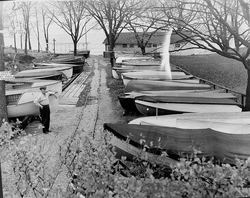 Welcome to the Web site of the Avon Lake Boat Club
The Club is open to residents of Avon Lake, Ohio. We have approximately 120 14 ft class motor boats and 24 kayaks. The Club is very popular and therefore there is normally a 3-5 year wait list to join the Club. If you are interested in being added to the wait list, please use the "Contact Us" option on this site to provide your contact information and your choice of motor boat or kayak space (1 to a person). Please be sure to provide appropriate contact information, remembering that email and cell phone numbers frequently change.


2016 Perch Derby

Howdy Folks,

The weather is not cooperating for this weekend's Perch Derby. With average wind speed exceeding ten mph and temperatures in the fifty degree range ... ick!

So maybe next weekend. We'll see. We have to catch a break some time, right?



Request for proposal

2016 Spring Social
2016 Pride Day
---
Meetings - 4th Thursday Jan-May & Oct
7:30 PM Old firehouse
rt 83 and lake road


---
Avon Lake Boat Club 2016 Officers & Trustees
---
Meetings: 4th Thursday Jan-May, & Oct 7:30PM North Bay Room



---
2016 Dues
The refunds associated with the Launch Construction ended with the 2015 Boating Season

Club Officers have been meeting with the City regarding negotiation for lease renewal and for replacement of the West Creek wall to restore the Club to full operation. We are compelled to increase our current dues in order to meet the requirements of our future financial obligations.

During the January 2016 Avon Lake Boat Club General Meeting, a motion was raised and passed to modify the 2016 season dues as follows:

Membership - 2016 Annual Dues

Motor Boat and Kayak
$250

Retiree (Motor and Kayak)
$200

Seniority Only
$25

Dues are required to be paid before March 31st. Those not paying on time may be subject to late fee fines.
Dues can be paid during the February and March ALBC meetings, or they can be mailed to:
Avon Lake Boat Club
PO Box 17
Avon Lake, Ohio 44012



---
---
---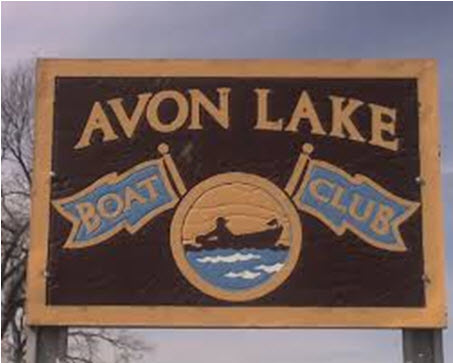 ---